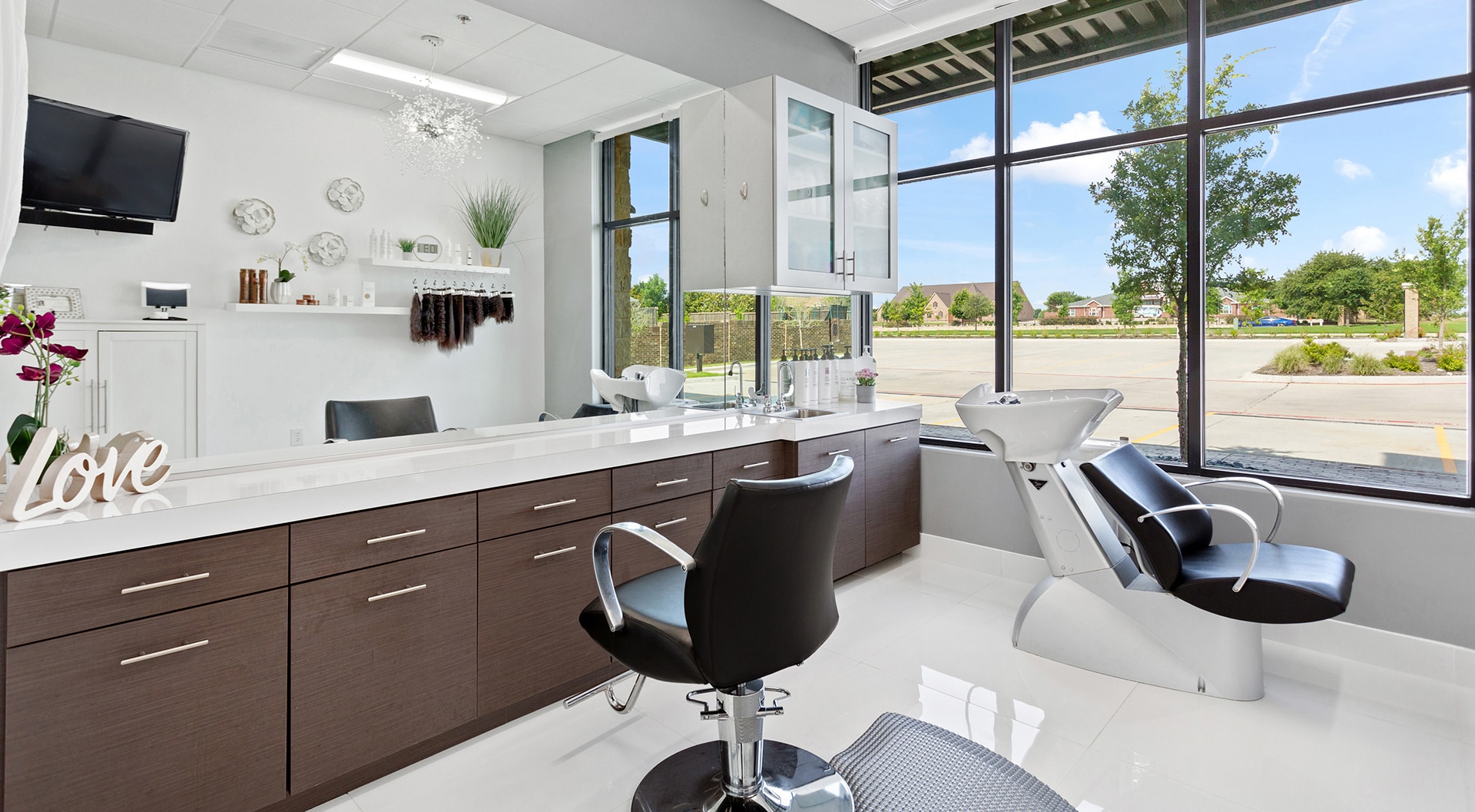 Elegant Design
Modern luxurious design with special attention given to the needs of the stylist and client. Expansive suites, natural light, and thoughtful design will ensure you are comfortable in your new business.

Shampoo Bowls
All Cosmotology suites are equipped with backwash shampoo bowls. Your clients can relax and you can avoid undue stress on your back and shoulders.

Styling Chair
Each suite is equipped with a styling chair, full custom styling station with ample storage, backwash shampoo bowl, comfort mat, dryer & dryer chair. All you need are your tools and talent.

Tool Bin
Tool Bin for storing your dryers, clippers, irons, or any other tools you need for your business. Outlets are provided inside the cabinet keeping your station free of unsightly cords.

Peace of Mind
Each suite is private and secure. All major utilities are included, and all common areas are maintained by A Suite Salon. You can now focus on your clients and build your own business. Welcome to the future of the salon.

Vanity Sink
All suites include a vanity sink and pull out bin for soiled linens.

Cabinet Space
Custom styling station with ample cabinetry for storage of all your supplies

Internet Included
All suites have access to free WiFi for both your use and your clients use. Use for your online booking, Email clients, post photos on your own website or social media in real time.
Interactive Suite Tour
Click icons to learn more.
Swipe and tap to learn more.
Contact Us
Have a question about A Suite Salon or one of our locations? Send us a message below and we'll get back to you as soon as possible.